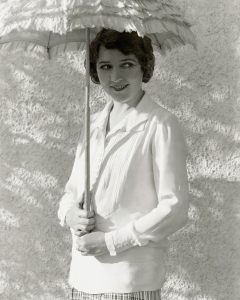 How the Mary Pickford cocktail came to be created might not be the most earth-shattering revelation, yet as the 100th anniversary year of Prohibition comes to a close on January 17—and with so much else on the public mind these days—I thought someone had to get to the bottom of who dreamed up the legendary cocktail  (two-thirds pineapple juice and one-third rum, with a dash of grenadine) named after the most powerful and popular actress and producer of her generation.
Many of the histories of Pickford's famous pink drink seem to have been made up out of thin air and then added to as it went along. —and then repeated over the years. For this reason, I decided to wade through a passel of books and articles on the topic, hoping to set the record as straight as possible.
The most oft-repeated story is that the Mary Pickford cocktail was "invented" in Cuba in the '20s in honor of the silent-screen star, who was visiting the island along with her husband Douglas Fairbanks while they were making a movie there. Sometimes in the telling, they are accompanied by Charlie Chaplin. It's a nice yarn, but a review of Mary and Doug's schedule reveals no trips to Cuba—and they never made a film there during their marriage. What's more, Chaplin was a frequent guest at Pickfair, but rarely, if ever, traveled with them. When Pickford was at Independent Moving Pictures in the early 1910s, along with her then husband Owen Moore, they did make several films in Cuba. However, Mary was miserable there for quite a few reasons, including the humid climate that wreaked havoc on her fabled curls.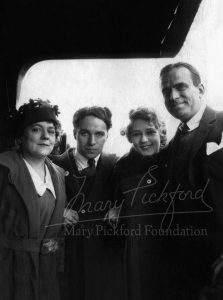 None of this means that the cocktail did not originate down Havana way. Just that the actress was not there for its inception.  Digging back through newspaper articles and books, it seems that the first time the cocktail was recorded in print may well have been in Basil Woon's book, the long-neglected classic, When It's Cocktail Time in Cuba, published in 1928.
A minor detour is in order here. I have long been attracted to unique characters, and Basil Woon captured my attention years ago in spite of the fact that there is little pretense of objectivity or accuracy in his works. As a New York Times reviewer observed while singing the praises of Woon's "enthralling" 1924 book on actress Sarah Bernhardt, "the utter absence of corroborating evidence for the thousand and one startling statements categorically made [herein] is a very definite obstacle."
Woon, born in England in 1893, created a life as dramatic as the stories he wrote. He traveled to Alaska at the age of 16 where he founded a weekly newspaper. He didn't stay long, heading out across the globe to cover wars (the Mexican Revolution for United Press) and boxing matches (the Jim Jeffries Jack Johnson championship fight in 1910). Woon is credited as a screenwriter on 17 films. He also wrote plays and at least half a dozen books, most of which combined tales of his travels, vignettes on different personalities, and recommendations for eating, drinking, and various forms of carousing.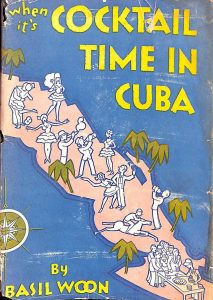 He had written about Bernhardt and his frequent Atlantic crossings on famous ocean liners before he published When It's Cocktail Time in Cuba, soon to be followed by the book that happened to be my first Woon purchase, From Deauville to Monte Carlo: A Guide to the Gay World of France.
Woon was hired by the Cuban government to promote the country—and what better way to do that than to write a book? By putting "cocktail time" in the title, he managed to highlight the island nation's capacity to provide what the United States couldn't in 1928: legal drinking.  Prohibition, of course, had hardly stopped the flow of alcohol in America. In fact, speakeasies were credited with encouraging women to drink, in contrast to the male-only bars that had existed pre-Prohibition. The tastes of female customers of the era helped to popularize the use of fruits to sweeten many drinks, but that also served to cover the frequently bitter taste of poorly produced homemade booze.
Which leads us to the subject of rum which had long been Cuba's most popular and available alcoholic libation.  And the Bacardi family, based in Santiago, had built a big business there, opening their doors in the 1860s. Woon reported that after the daiquiri—named for the Santiago beach where the Bacardi family had its distillery—the two other cocktails most "in demand in Havana are the Presidente and the Mary Pickford."
Prohibition, meanwhile, helped instigate a large-scale stateside emigration of bartenders—often to sunnier climes. Many set up shop in Havana. And most sources agree that it was either native New Yorker Eddie Woelkeor the Englishman Fred Kaufman, head barman at the Sevilla Hotel, who first concocted the drink that came to be known as the Pickford. But there is no doubt that Prohibition sparked the "Americanization" of the bar culture of Cuba, and that helps explain the cocktail coinage of the day, such as the Mary Pickford, which was soon as popular around the world as the actress herself.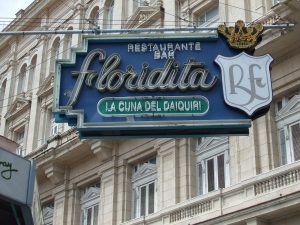 It was Woon's widely read book that first called attention to it and he reported the cocktail's omnipresence throughout the island. He particularly enjoyed the way the Pickford was made at La Florida (the Americanized name of what Cubans and everyone else calls the Floridita). A combination bar, store, and restaurant, the Floridita would become famous as a favorite haunt of Ernest Hemingway's. In the 1920s, Woon sang the praises of its "head barman Constantino, a saturnine individual whose peculiar gift consists in his accurate, though seemingly casual, measurements of drinks."
Woon went on to ask his readers to visualize a fantasy sojourn to the bar:  "Six of you visit the Florida and order Mary Pickfords. A boy [a term, derogatory to be sure, for a young barback] is put to work squashing and squeezing the pineapple. Meanwhile another boy fills six glasses with ice to frost them. When the pineapple juice is ready Constantino pours it into a huge shaker, takes the Bacardi bottle and, without looking, pours a quantity in the shaker. Then, still apparently without a glance at the shaker, he does the same with the curacoa [sic] or grenadine. The drink is shaken by throwing it from one shaker and catching it in another, the liquid forming a half circle in the air. This juggling feat having been performed several times, Constantino empties glasses of ice, puts them in a row on the bar, and with one motion fills them all [until] each glass is filled exactly to the brim and not a drop is left over. It's worth a visit to Havana merely to watch Constantino operate."
Woon contends he told the barman he "could make a fortune in Paris. He smiled. 'I no do so badly here.'" When I read that description, my first thought was that Constantino could have found steady employment at MGM playing the barkeep in films such as The Thin Man—decades before the movie Cocktail.
And what of the Pickford itself? "Like its namesake, the Mary Pickford cocktail sneaks up on you," said one critic. "It's so smooth and sweet, you don't realize what a kick it's got until it's too late."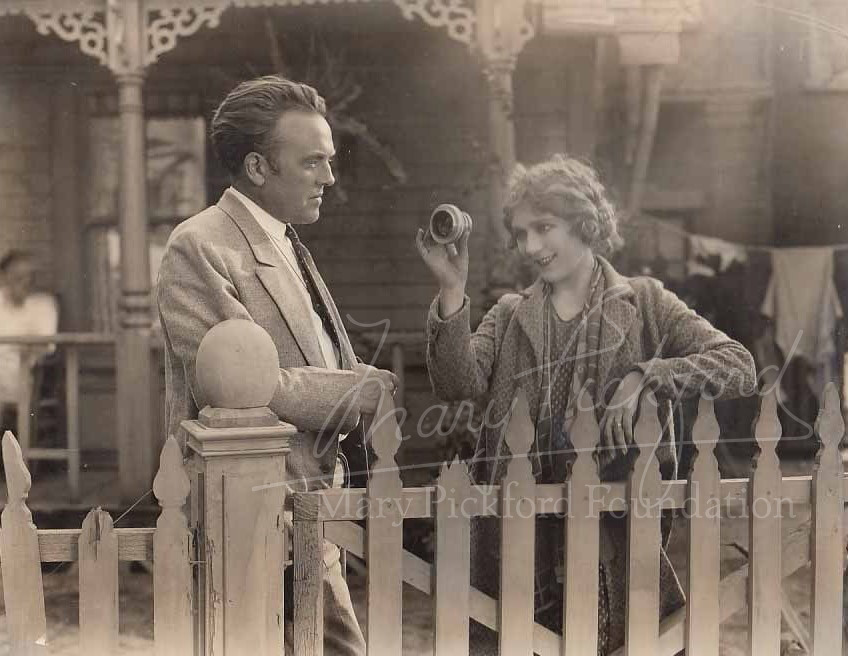 Demand for the drink spread back to America and across the Atlantic, offered in bars throughout Europe. The recipe began to be promoted elsewhere, including The Savoy Cocktail Book,courtesy of the American Bar at London's Savoy hotel. (The storied watering hole was run by Harry Craddock, another American ex-pat who left during Prohibition. The book, first published in 1930, is still in print.).
According to Woon, "The Presidente is made with half Bacardi and half French vermouth, with a dash of either cauracoa or grenadine. It is the aristocrat of cocktails and is the one preferred by the better class of Cubans. The Mary Pickford… is two-thirds pineapple-juice and one third Bacardi, with a dash of grenadine. Both cocktails are sweetish and should be well shaken. The pineapple juice must be fresh squeezed."
The result was, and remains, a very light pink cocktail. The color varied a bit in its later incarnation, which included the addition of maraschino cherry liqueur.
Which requires another minor digression. My job the summer after high school – and physically the hardest one I have ever had – was working in a cannery. I stood and pitted peaches eight hours a day. But on my way to the assembly line I passed the vats that bleached cherries from their natural red to a haunting white. Then they were drained and dyed that famous bright red. I have not had an American maraschino cherry since. And I say American because I have learned, while doing this research, that there is a very expensive and very delicious Italian cherry sold under the name of Luxardo. It comes in a jar with the darkest and richest juice ever; it is really more of a syrup, yet still less sweet than the American version. The nectar of the Luxardo cherry is the juice recommended for the superior Mary Pickford cocktail, with the added bonus of one or more of the cherries being served on the side.
That is if there are any left after being spooned on vanilla ice cream or cheesecake. But back to the story at hand. And I must thank my friend, cocktail (and film) maven Theresa Brown and her friends who are responsible for elevating my maraschino cherries knowledge. (I am told you can also jar these at home, but no thank you.)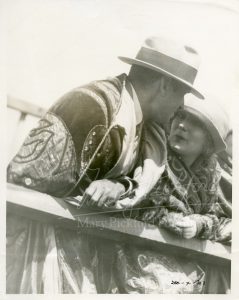 Almost any tome on choice cocktails or mixology – and their number seems to have grown annually – will contain a recipe for the Mary Pickford. There are at least a dozen YouTube clips demonstrating the step-by-step process. Rachel Maddow once painstakingly instructed her audience on how to properly mix and serve the drink. And what is the Pickford's proper receptacle? Either a standard triangular martini glass or a traditional curved cocktail coupe.
Of course, half the fun is in trying variations on the contents. Some call for dark rum instead of light. Many recommend fifty fifty, rum to juice. Some suggest clear Maraschino liqueur for flavor so that a little grenadine is needed to give it that light pink hue. Fresh pineapple juice appears to be the one sacrosanct ingredient. And, for me, the juice of Luxardo cherries is now a necessity as well.
And so it goes. The vaunted Pickford—even if Mary and Doug and Charlie weren't on hand at its birth—is still a perfect pick-me-up for those hankering for a taste of Havana with a splash of Hollywood glamour. Enjoy.
(This article originally ran in Vanity Fair Weekly online, posted on January 14, 2021 – it has been altered slightly while adding some new information)