The Mary Pickford Foundation and the University of Southern California have a long-standing partnership. A key element of that partnership is The Mary Pickford Foundation Alumni Award which is given annually to a former USC student "whose extraordinary achievements bring special distinction to the USC School of Cinematic Arts and to the industry." Past recipients include Conrad L. Hall, Ray Harryhausen , Alan Ladd Jr., Michelle Manning, Jay Roach, Stacey Sher, John Singleton, David L. Wolper, Robert Zemeckis , Laura Ziskin , Shonda Rhimes, Jon Laudau and Lee Unkrich.

2022: Prentice Penny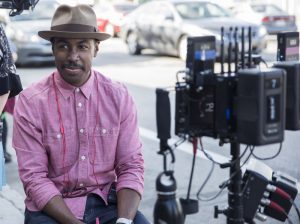 Prentice Penny, a Los Angeles native and 1995 recipient of a BFA in Writing from USC, is an Emmy nominated producer, writer and director. Most recently, he was the showrunner, executive producer and frequent director of HBO's Issa Rae series Insecure.
Penny also directed the 2020 Netflix film Uncorked and his next project is scheduled to be directing New Kid. His other credits include Brooklyn Nine-Nine, The Hustle, Happy Endings and Scrubs. In announcing the award, Dean Daley of the USC School of Cinematic Arts said, "Prentice is a distinguished alum whose continued support and participation has had a direct impact on our students, and we are proud to honor him with the Mary Pickford Award."
---
2021: James Ivory »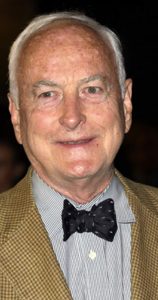 James Ivory was born in Berkeley in 1928, graduated from USC School of Cinematic Arts in 1957 and, at last count, is credited with directing 35 films, writing 18 and producing 12. Beginning his career as a documentarian, Ivory went on to be nominated three times for best Director (
A Room with a View
, 1985;
Howards End
, 1993; and
The Remains of the Day
, 1994) and win an Academy Award for screenwriting for
Call Me by Your Name
(2018).
Much of his film work was done in partnership with Ismail Merchant and frequently based on the books of E. M. Forster adapted for the screen by Ruth Prawer Jhabvala. But Ivory's prolific and multifaceted career covers much more than that and his incessant curiosity, low key attitude and determined professionalism is an inspiration.
2020: Leslie Iwerks »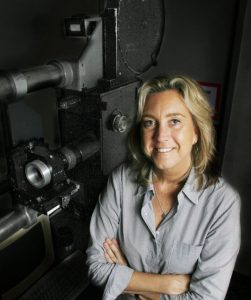 Leslie Iwerks graduated from USC before attending the School of Cinematic Arts. She has kept up the family tradition of working in the business while creating her own path. Leslie's grandfather was the pioneering animator and acknowledged co-creator of Micky Mouse, Ub Iwerks, a technical wizard and inventor for Disney Studios. Her father, Don Iwerks, worked for decades as a camera technician as well as a technical pioneer and innovator at Disney. Leslie's first documentary was about her grandfather entitled
The Hand Behind the Mouse
. She has gone on to become a producer, director and writer emphasizing the environment and animation while growing her Iwerks & Co into a multi-faceted production company.
2019: Nahnatchka Khan »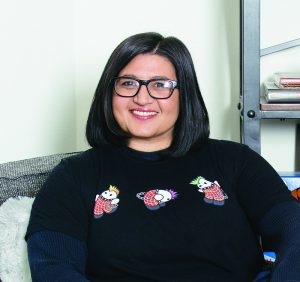 Nahnatchka Khan is the creator and executive producer of the ABC series
Fresh off The Boat
. Prior to that, she was the creator and executive producer of
Don't Trust the B—- in Apartment 23
and served as an executive producer on
American Dad
, an animated sitcom created by Seth MacFarlane, Mike Barker and Matt Weitzman.
Khan began her career as a staff writer on 20th Century Fox's Malcolm in the Middle. She also worked for Disney Television Animation on 90s animated sitcom Pepper Ann, the division's first series created by a woman. Khan's directorial debut, Always Be My Maybe, starring Ali Wong and Randall Park, is scheduled to be released this summer on Netflix.
2018: Amanda Silver »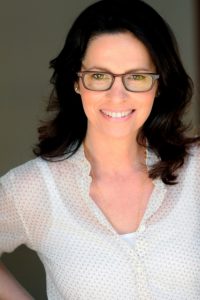 Amanda Silver is a veteran screenwriter whose past credits include
Jurassic World
, the fourth-highest grossing film in history, and the Oscar nominated hit
Rise of the Planet of the Apes
. In 2014 Silver and her husband and writing partner Rick Jaffa co-wrote and produced the sequel,
Dawn of the Planet of the Apes
, and the third installment,
War for the Planet of the Apes
.
Silver co-wrote the screenplays for the Avatar sequels Avatar 2 and Avatar 3 with James Cameron. Both films are currently in production. In addition, Silver's script for the live action version of the Disney animated film Mulan is in pre-production with Niki Caro (Whale Rider) directing.
2017: Jennifer Todd and Suzanne Todd »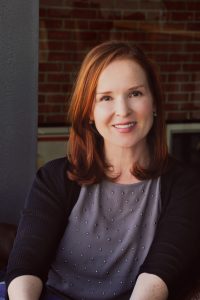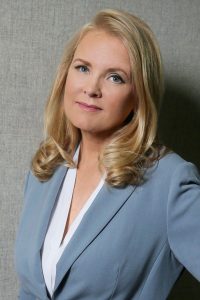 Sisters Jennifer Todd (left) and Suzanne Todd, who have found great success as producers both together and separately, were jointly named the 2017 Mary Pickford Alumni Awardees. Together the sisters produced such hits as Alice in Wonderland and Memento. Jennifer currently serves as president of Pearl Street Films and produced, alongside Michael DeLuca, the 2017 Academy Awards and recently agreed to do it again next year. Suzanne now runs Suzanne Todd Productions and recently produced Bad Moms and A Bad Moms Christmas.
2016: Susan Downey (class of 1995) »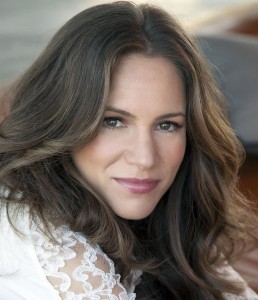 Susan Downey is a prolific film producer who has collaborated on a diverse list of films, encompassing action adventures, dramas, comedies, and horror thrillers. She is a partner in Team Downey, the film and television production company she formed with her husband Robert Downey Jr.
2015: Melissa Rosenberg (Class of 1990) »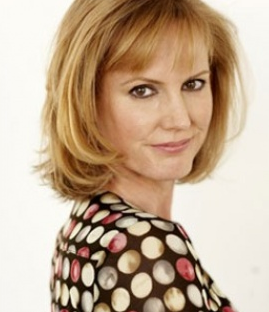 After earning her Master's in the Peter Stark Producing Program at USC, screenwriter and producer Melissa Rosenberg went on to write for television series such as
Dexter
and feature films including the entire
Twilight
saga. She also works with the WGA Diversity Committee and the League of Hollywood Women Writers to promote women in the entertainment industry, and is currently developing a series for Netflix and Marvel.
2014: Kevin Feige (Class of 1995) »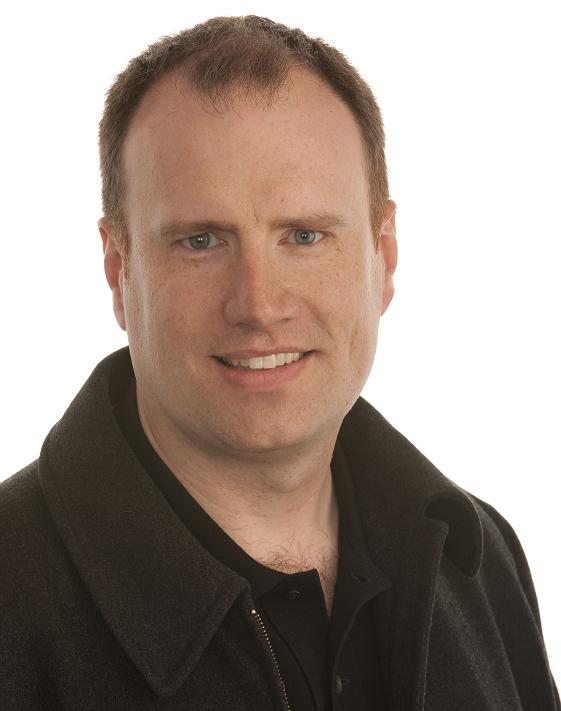 President of Marvel Studios Kevin Feige got his start interning for producer Lauren Shuler Donner, who made Feige Associate Producer of the film
X-Men
in 2000. Since then, he has racked up credits as Producer and Executive Producer on the
Spider-Man
series,
The Incredible Hulk
, the
Iron Man
series, the
Thor
series and the
Avengers
films.
2013: Matthew Weiner »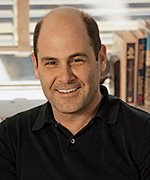 Matthew Weiner began as a writer for
The Sopranos
, a series he earned two Emmy awards for producing. After a stint teaching screenwriting at USC, Weiner created and produced the highly acclaimed period series
Mad Men
for AMC before making his debut as a feature filmmaker with 2013's
Are You Here
, starring Zach Galifianakis and Owen Wilson.
2012: Bryan Singer (Class of 1989) »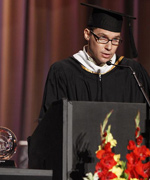 Perhaps best known as the producer of the hit TV series
House
and producer/director of the 1995 feature
The Usual Suspects
, Bryan Singer has proven successful at writing, directing and producing for film and television. The comic-book-inspired features
X-Men
,
X2
and
Superman Returns
and the series
Dirty Sexy Money
are among his many varied projects.
2011: Lee Unkrich (Class of 1990) »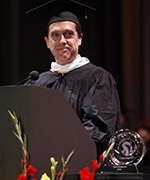 Since 1994, editor, screenwriter and director Lee Unkrich has lent his talents to the creative team at Disney's Pixar studio, where he co-directed the animated blockbusters
Monsters, Inc.
and
Finding Nemo
, and worked as an editor on
A Bug's Life
and
Cars
. In 2010, Unkrich directed
Toy Story 3
, which won an Oscar for Best Animated Feature.
2010: Jon Landau »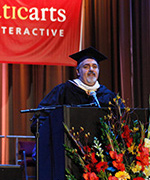 After serving as Executive Vice President of Feature Production at 20th Century Fox studios in the early 1990s, Jon Landau went on to produce the two highest-grossing films of all time, 1997's
Titanic
and 2009's
Avatar
. In addition to his work with director James Cameron, Landau has also produced the hits
Dick Tracy
and
Solaris
.
2009: Shonda Rhimes (Class of 1994) »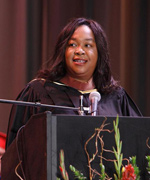 Best known as the creator, writer and producer of the medical series
Grey's Anatomy
and
Private Practice
, Shonda Rhimes got her start writing the award-winning HBO film
Introducing Dorothy Dandridge
in 1999. Rhimes also lent her writing talents to
Crossroads
and
The Princess Diaries 2
before launching another successful TV series, the political drama
Scandal
in 2012.
2008: Brian Grazer (Class of 1974) »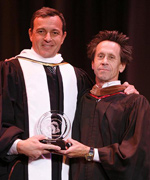 Named one of Time magazine's 100 Most Influential People in the World in 2007, Brian Grazer has produced some of the most popular films of the past 25 years. Since the early 1980s, Grazer and partner Ron Howard have released such successes as
Splash
,
Apollo 13
and
A Beautiful Mind
in addition to television series like
Arrested Development
and
24
.
2007: Ray Harryhausen »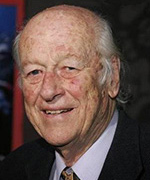 Producer, director, cinematographer and visual effects legend Ray Harryhausen lent his stop-motion talents to films from the 1950s through the 2000s. In addition to creating monsters and special effects for titles such as
The 7th Voyage of Sinbad
,
Jason and the Argonauts
and
Clash of the Titans
, Harryhausen wrote and produced films such as
Sinbad and the Eye of the Tiger
and many animated shorts.
2006: John Singleton (Class of 1990) »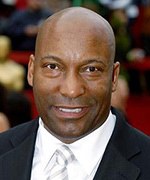 A graduate of USC's Filmic Writing program, John Singleton went directly from college to writing and directing the 1991 feature
Boyz n the Hood
, which made him the youngest Academy Award nominee in the category of Best Director and the first African-American director to be nominated. Singleton has followed up his early success with features such as
Poetic Justice
,
Shaft
and
2 Fast 2 Furious
.
2005: Jay Roach (Class of 1986) »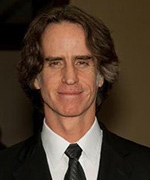 Director, writer and producer Jay Roach is a multi-faceted force in the fields of film and television. After making a name for himself directing
Austin Powers: International Man of Mystery
in 1997, Roach went on to direct two
Austin Powers
sequels and to produce and direct
Meet the Parents
,
Borat
,
Dinner for Schmucks
and the Emmy Award-winning TV movie
Game Change
.
2004: Gary Rydstrom (Class of 1981) »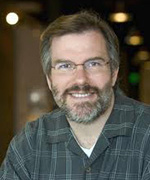 A pioneer in the field of sound mixing, Gary Rydstrom has racked up over eighty credits for his work on
Indiana Jones and the Temple of Doom
,
Backdraft
,
Jurassic Park
,
Titanic
,
Finding Nemo
and
Terminator 2: Judgment Day
, for which he earned a Best Sound Effects Academy Award. Rydstrom has also worked as a director and writer, and helped create ideas for Disney's Pixar studio.
2003: Conrad L. Hall »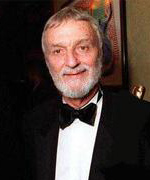 Named one of the ten most influential cinematographers of all time by the International Cinematographers Guild in 2003, Conrad L. Hall was known for his work on classics such as
Cool Hand Luke
,
Butch Cassidy and the Sundance Kid
,
Marathon Man
and the acclaimed 1999 drama
American Beauty
, which earned Hall his third Academy Award.
2002: Stacey Sher (Class of 1985) »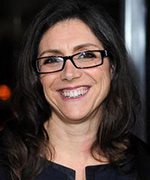 Producer Stacey Sher began her career at Obst/Hill Productions, where she worked her way up to Senior Vice President. In the mid-1990s, Sher teamed up with Danny DeVito and Michael Shamberg to produce
Pulp Fiction
,
Gattaca
and the Academy Award-winning
Erin Brockovich
. She now runs Double Feature Films, the company responsible for producing edgy features like
Garden State
and
Django Unchained
.
2001: William Fraker (Class of 1950) »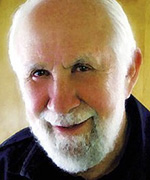 William Fraker was a renowned cinematographer who also found success as a film and television director and producer. For forty years, Fraker worked as director of photography on such films as
Rosemary's Baby
,
Bullitt
,
Looking for Mr. Goodbar
,
WarGames
and
Tombstone
, while also helming episodes of the TV series
Walker, Texas Ranger
and
Wiseguy
.
2000: Michelle Manning »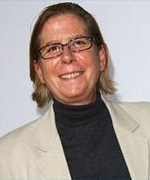 After making a name for herself co-producing the John Hughes hits
Sixteen Candles
and
The Breakfast Club
in the 1980s, Michelle Manning stepped into the role of director on the 1986 feature
Blue City
and episodes of the TV series
Miami Vice
and
Friday the 13th
. Manning has served as President of Production at Paramount Pictures since 1997.
1999: Laura Ziskin (Class of 1973) »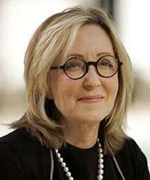 Best known as executive producer of the 1990 hit romantic comedy
Pretty Woman
, Laura Ziskin became the first woman to singlehandedly produce the Academy Awards telecast in 2002. Serving as president of Fox 2000 in the 1990s, Ziksin released the award-winning
As Good as It Gets
, later producing the
Spider-Man
series at Columbia before her untimely death of cancer in 2011.
1998: Alan Ladd Jr. (Class of 1955) »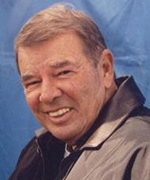 The son of film star Alan Ladd, Alan Ladd Jr. has earned success in his own right as a producer respected for both his personal ethics and the quality of his work. During his time at Fox studio in the 1970s, Ladd was the force behind the classics
Star Wars
and
Alien
before founding The Ladd Company where he produced titles such as
Chariots of Fire
and
Blade Runner
.
1997: Walter Murch »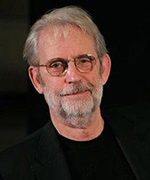 Since the late 1960s, Walter Murch has been one of the most sought-after sound designers and film editors in the business. Known for his technical innovations and for his frequent collaborations with directors Frances Ford Coppola and George Lucas among others, Murch has garnered Oscars for his work on the films
Apocalypse Now
and
The English Patient
.
1996: David L. Wolper (Class of 1949) »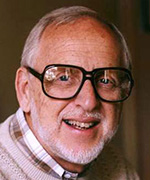 An award-winning producer of TV and feature films, David L. Wolper began working in the new medium of television after graduating from USC. Over the next fifty years, Wolper brought programming such as the groundbreaking
Roots
,
The Thorn Birds
and the long-running series
Biography
to the small screen, while producing features like
L.A. Confidential
.
1995: Robert Zemeckis (Class of 1973) »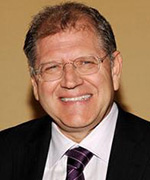 One of the most commercially and critically successful filmmakers of his time, director, screenwriter and producer Robert Zemeckis has helmed such modern classics as
Back to the Future
,
Who Framed Roger Rabbit?
and
Forrest Gump
. Known as an innovator in the field of visual effects, Zemeckis has won numerous awards for his work including a 1995 Best Director Academy Award.