ZaSu Pitts (named after her two maiden aunts, Eliza and Susan) was born in Kansas in January of 1894 and when she was five, her father died. Her mother decided to move ZaSu, her two older brothers and herself to Santa Cruz, a small beach town on the Northern California coast and they ran a boarding house there. Business, however, was mostly seasonal so with money very tight, ZaSu decided, like so many other young women in the teens, to try her luck in the movies. She had a couple of small roles in a few short films behind her when she went to nearby Pleasanton where Mary Pickford was filming Rebecca of Sunnybrook Farm. ZaSu was cast as an extra and then followed the company back to Los Angeles.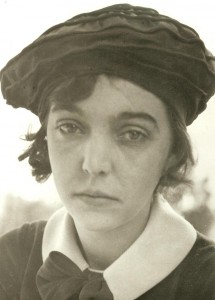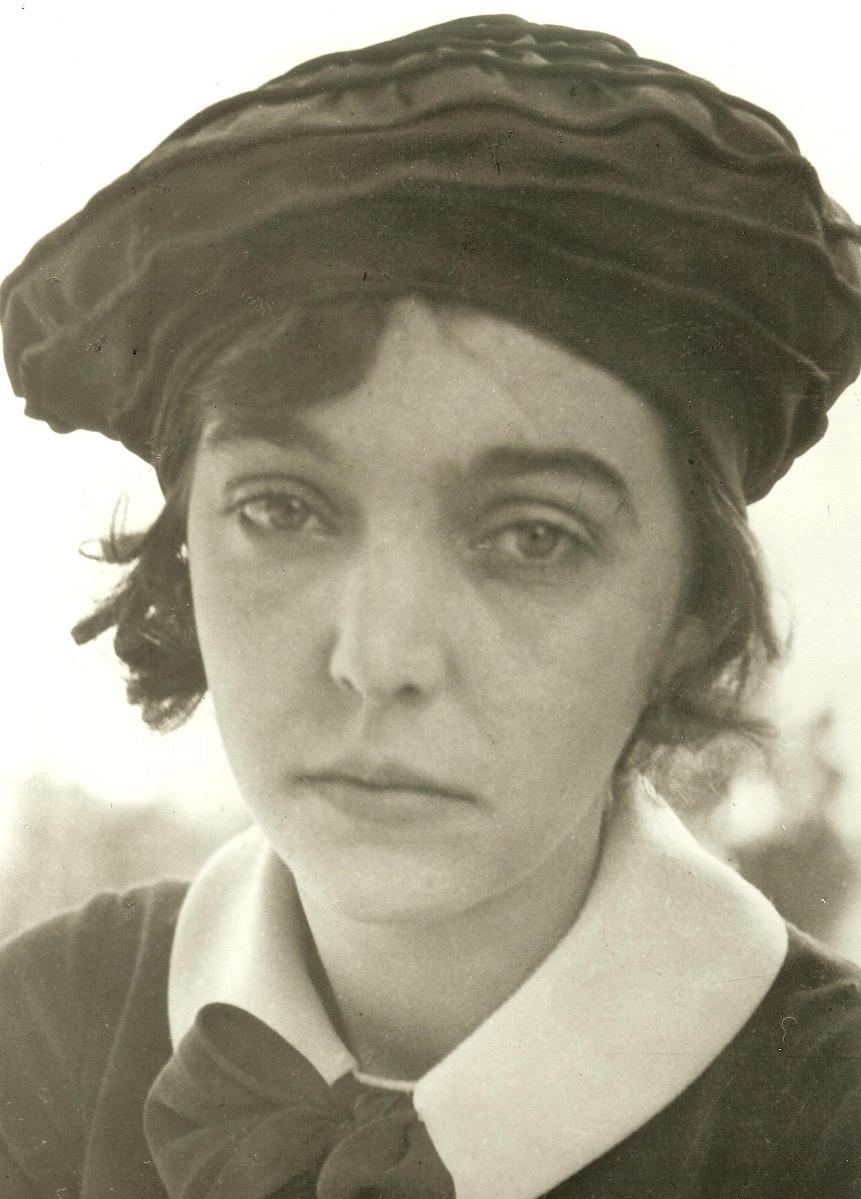 Frances Marion was finishing the script for Mary's next film, A Little Princess, when a young man from the casting office called to say he was bringing over "a maiden fairer than Aphrodite" for her consideration. He walked in a few minutes later escorting a thin, awkward young woman with enormous eyes and Frances's first reaction was to think that she looked like "a trapped little animal." But when the man said, "beauty like this should not go unnoticed," Frances threw him out of her office and admonished the girl, now with tears in her eyes, to pay no attention him. [i]
"Tell me about yourself," Frances said in an effort to make her comfortable and without any evidence of self-pity, the visitor talked about her early childhood in Kansas, her father's death and the family's move to Santa Cruz. She had found some work with Universal, but had little luck at other studios. Zasu told Frances that she had even met D.W. Griffith, but he said she looked too much like Lillian Gish to be in any of his pictures. It was the nicest thing anyone had ever said to her.
As Frances watched and listened, she didn't know whether to laugh or cry and it occurred to her that others might be touched as she was. There was a part in A Little Princess for a young maid called a slavey and Frances went to Mary with the idea of casting ZaSu. When Mary heard the whole story, including the remarks made by the man from the casting office, she approved immediately. [ii]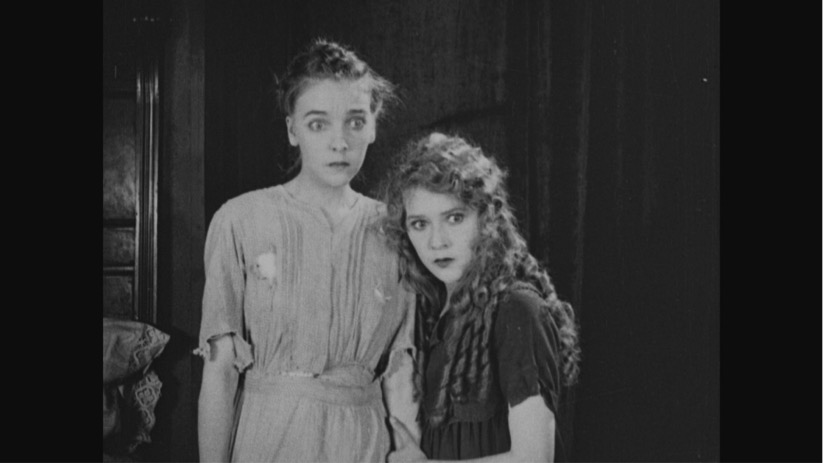 Mickey Neilan agreed that ZaSu was "perfect for the part" and records the following story in his memoirs:
ZaSu must have become inspired by something because she did a couple of dramatic scenes that were wonderful. Mrs. Pickford, always alert to protect het little brood from any direction, whether it was Mary, Lottie or Jack, saw these scenes in the projection room which we were running her the daily rushes.
Afterward, as we were all walking back towards Mary's dressing room, she took me aside and said, 'That girl is good, Mickey – in fact she's too good, now can't we just cut the scene out of the picture?'
I thought it best to humor her and I said, 'Charlotte, Mary and I try in every way to get the best talent to play in these pictures which goes to make good and sometimes great pictures. One bad actor or actress can sometimes throw this picture way off key, spoiling the entire illusion we are trying to create.'
'But Mickey,' she exploded, 'she's stealing the picture.'
'Oh, nonsense,' I replied. 'She is supposed to dominate this scene to make the situation real and believable.' Charlotte squared off and her little hat slid down almost over her eye. 'Now you listen to me you stubborn Irish…' A quiet voice but carrying authority intruded into our little argument.
'Mother, Mickey is absolutely right and tomorrow I am going to ask him to make a close-up of Zasu in this scene. She is simply marvelous and people will see her and talk about her, but best of all they'll talk about My Picture which is what sells tickets.'
Mother Pickford, with the quick understanding of the Celt, quietly put her arm around my shoulder and said, 'Well what chance have I got between you two Irish larks… Hum! Sell tickets? Well, come on, let's go home. We've got to take that added scene of that wonderful girl tomorrow.' Mary gave me the knowing wink and led her mother gently away. [iii]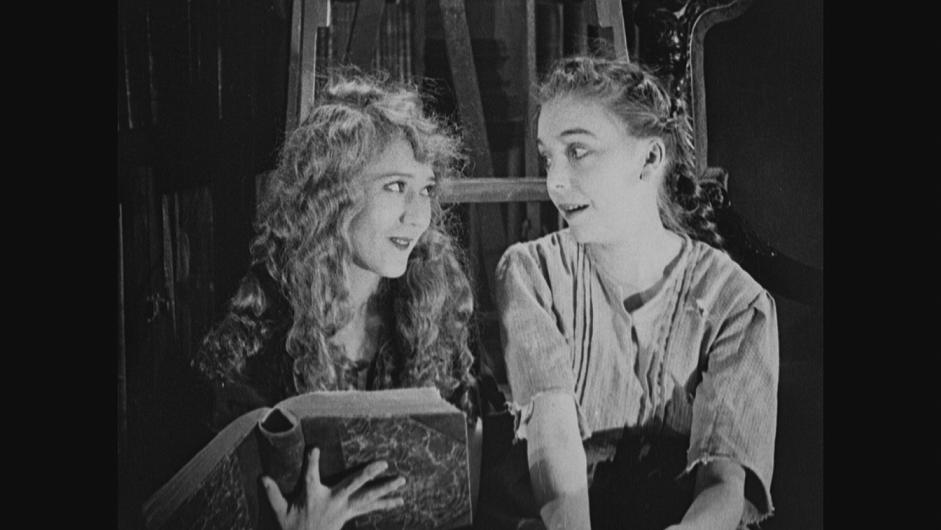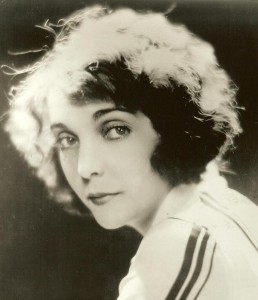 When A Little Princess was released in November of 1917, it was a huge success and Moving Picture World was not the only one to make special mention of the actress playing the young slavey; "Watch ZaSu Pitts, for she is a coming star."[iv] Still, Zukor and Lasky did not put ZaSu under contract and while she appeared in another Pickford film, How Could You, Jean?, she went on to play a variety of roles at different studios before starring in Erich von Stroheim's Greed in 1924. She was critically well-received in several serious roles including von Stroheim's The Wedding March. Yet in between she became familiar to movie-goers as a comedienne, so when she appeared as Lew Ayres' dying mother in All Quiet on the Western Front in 1930, the audience at the first preview began laughing as soon as she came on the screen. Her heart-wrenching speech could not be heard over the laughter and it was clear ZaSu was so identified with farcical roles, the scene would have to be reshot with another actress.[v]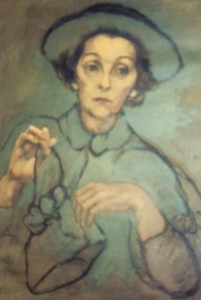 ZaSu went back to playing comedic parts and focused on raising her daughter Ann and Don, Barbara LaMarr's son she adopted after the star's death. In the early 1930s, ZaSu divorced her husband, the promoter and sportsman Tom Gallery, and she was concerned about her finances. Frances Marion stayed friends with ZaSu over the years and, whenever possible, wrote parts in her films especially for her, such as the role of Gert in Blondie of the Follies starring Marion Davies.[vi]
ZaSu managed to work fairly consistently and grew into being a familiar character actress. She moved into performing on live television in the 1950s and was introduced to a new generation by playing Gale Storm's sidekick from 1956 through 1960 in the situation comedy Oh Susannah! ZaSu's final film appearance was in It's a Mad, Mad, Mad, Mad World in 1963, the same year she passed away in Hollywood at the age of 69.
---
[i].Marion, Hollywood, page 115
[ii]. Eliza + Susan = Zasu, Alfred A. Cohn, Photoplay, April, 1919; DeWitt Bodeen, ZaSu Pitts, Films in Review June-July 1980; Hollywood, page 116
[iii] Mickey Neilan, Hollywood Echos, unpublished memoir
[iv]. "watch for.." Marion Howard review, MPW Dec 22, 1917
[v]. DeWitt Bodeen, Zasu Pitts, Films in Review, June 1980; Beryl Mercer replaced her in the sound film, but ZaSu was left in the silent version.
[vi]. Los Angeles Times, Jan 15, 1932; Los Angeles Times, April 27, 1932. Don Gallery was never sure who his biological father was, but strongly suspected that he was MGM producer Paul Bern.