Mary Pickford and John D. Rockefeller by D.W. Griffith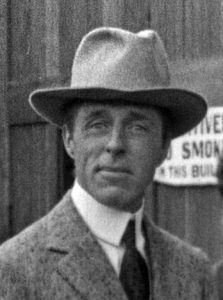 Mary Pickford first met D.W. Griffith in 1909 when she applied for work at Biograph studios and was hired on the spot for $5 dollars a week. She insisted upon $10 and got it. Mary told the story of getting her next raise from him a month later: "I demanded a $10 raise from Mr. Griffith because one morning two people recognized me in the subway. I got it, too. But he said it was not because I was any better an actress that morning than I was two weeks before. He said he'd give his entire salary if someone who recognize him, just once." [i]
So the issue of salary was one near and dear to their hearts and one with a long history by the early 1920s. By then, they were both founders of United Artists, but their financial situations were very different. Because Mary had insisted on portions of her profits along with the highest salary of any actress (and had a mother who was her astute agent/manager and banker), she had accumulated a small fortune before putting her own money on the line to found United Artists. Griffith on the other hand had depended on the honesty of managers and distributors of his films and they had short changed him severely, often accumulating a fortune themselves in the process.
Yet clearly Griffith held no grudges when he was asked by the Mirror in the early 1920s what he thought of the high salaries paid to stars in an article entitled Mary Pickford and John D. Rockefeller under the byline of D.W Griffith. While economists might argue with his rationale, Griffith's love and appreciation of Mary, and movies in general, shines through his interesting response: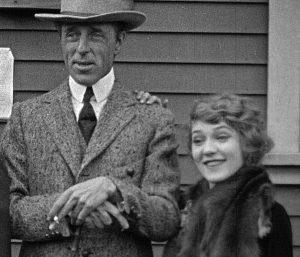 It is said that John D. Rockefeller receives $50,000,000 annually from the American public. Mary Pickford's weekly salary check is reported to be $20,000. If these statements are true, and I believe that they are, then Mary Pickford is greatly underpaid. A great writer has written that sincerity is the basis of all great things. Mary Pickford has endeared herself to millions of persons, particularly children, throughout the world, through her ability to bring sunshine, love and laughter into their lives. This at a minimum cost of time and money within reach of all. It is her sincerity that is the answer. If the income of the oil magnate is based on merit, then Mary Pickford's salary, compared to what it should be, is like measuring a ray of light with the sun, or comparing a drop of water with the ocean. The public is willing to pay almost any price of admission for good pictures. Produce good pictures and the old law of supply and demand will settle the admission price.
– Cari Beauchamp
---
[i] Pickford interview, Columbia Oral History Project, Pg 65