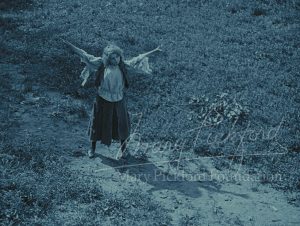 In 1965,
Mary Pickford traveled to Paris to be feted by La Cinémathèque française.  She had given them, and their director Henri Langlois, over a dozen of her films and access to her collection in order for them to duplicate elements from selected titles.  That same year she expressed her regret to Kevin Brownlow that so many of her films had "disintegrated," even though "we did everything to save them."  One of the films she thought was lost was Fanchon the Cricket which was particularly dear to her because it was the one time she had shared the screen with both her brother Jack and her sister Lottie.
In 2012, the Mary Pickford Foundation learned that somehow a nitrate dupe of Fanchon was preserved at La Cinémathèque française and conversations began that led to a unique partnership between the Foundation and the Cinémathèque to restore the film. The British Film Institute held an incomplete nitrate print and, with their cooperation secured, all the necessary components existed for a successful restoration.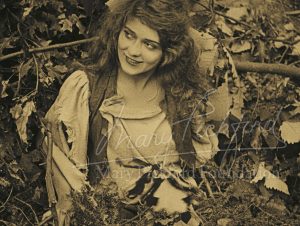 L' Immagine Ritrovata Laboratory in Italy photochemically and digitally restored the film, using the highest quality available elements, and performed further digital restoration. They then scanned the film onto 4K high definition. The missing English intertitles were reconstructed by translating from the French on the dupe negative and English and French intertitles were created.
The Mary Pickford Foundation commissioned a new score by Julian Ducatenzeiler and Andy Gladbach. Digital mastering was completed at Roundabout Entertainment, Inc.in Los Angeles. A new negative and 35MM prints were created from the restored digital version. The restored film elements are housed at the MPF collection at UCLA Film & Television Archive at the Packard Center in Santa Clarita. The French version is housed at La Cinémathèque française.