Released June 07, 1915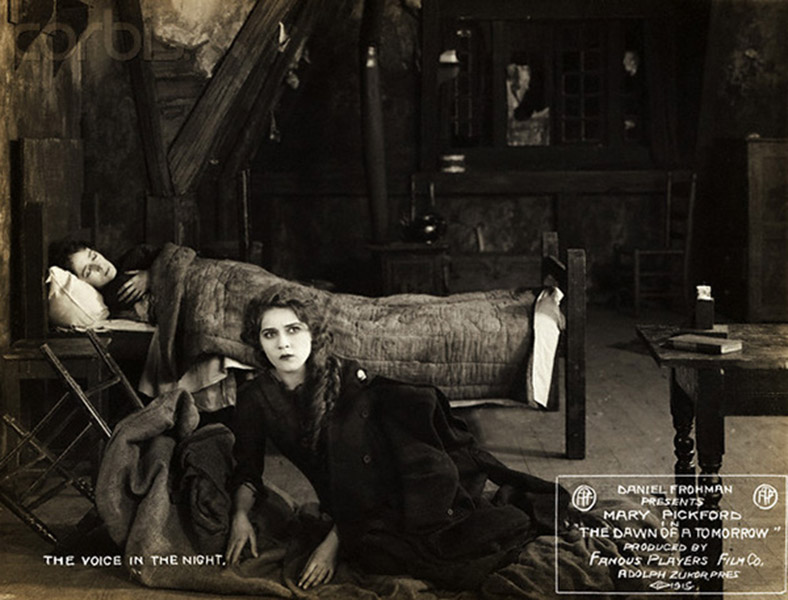 Role: Glad
Co-stars: David Powell, Forrest Robinson, Robert Cain, Margaret Seddon, Blanche Craig, Ogden Childe
Prod/Dist Co: Famous Players Film Company/Paramount Pictures
Director: James Kirkwood
Screenwriter: Eve Unsell, based on the 1906 novel by Frances Hodgson Burnett
Note: The Dawn of a Tomorrow  was re-released by Paramount in 1919.
Original review from  Variety  (June 18, 1915):
The Famous Players in this latest Mary Pickford feature has turned out a subject that carries plenty of interest in theme with a brand of first grade photography supporting it to land it among the top-notch list of current releases. Pickford is given full reign in her tattered garments and Pickford in rags can do considerable before a camera.