Released July 01, 1915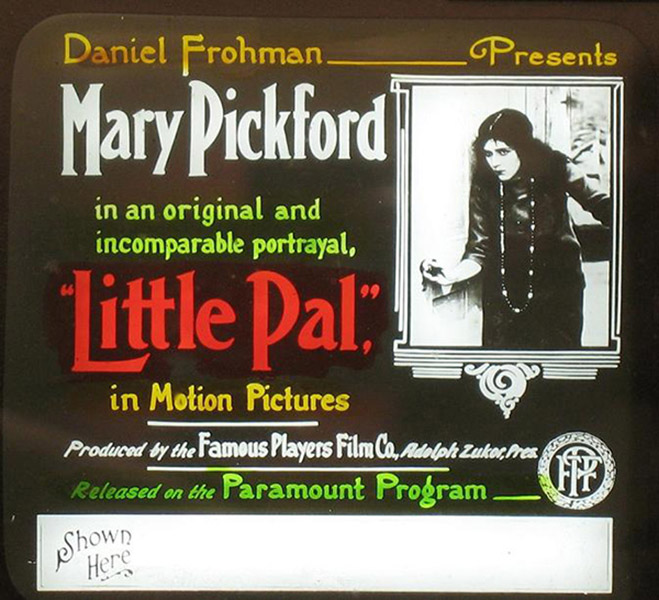 Role: 'Little Pal'
Co-stars: Russell Bassett, George Anderson, William Lloyd, Constance Johnson, Joseph Manning, Bert Hadley
Prod/Dist Co: Famous Players Film Company/Paramount Pictures
Director: James Kirkwood
Screenwriter: Marshall Neilan
Cinematographer: Emmett A. Williams
Note:  Little Pal  would prove to be one of Mary's least popular roles; she played an Inuit girl at the insistence of Adolph Zukor, who sought to increase her worldwide popularity by casting her as women of different nationalities.
Original review from  Variety  (July 2, 1915):
'Little Pal' will be welcome to those who claim there is such thing as a 'platonic friendship,'outside the stage or between book covers. Now the pictures have it, in the Famous Players' latest Mary Pickford production. … The F.P. has its customary faultless production. Several exquisite snow scenes are pictured at intervals. … the picture is an interesting one.