Released March 20, 1914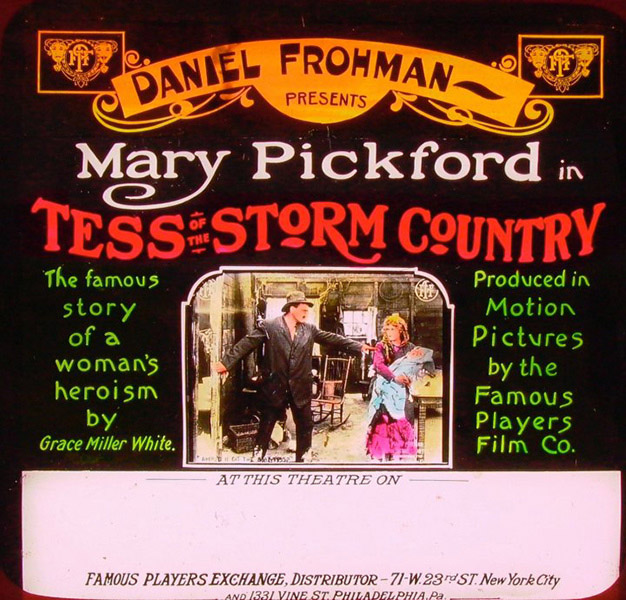 Role: Tessibel 'Tess' Skinner
Co-stars: Harold Lockwood, Olive Golden, David Hartford, James Gordon, Boots Wall
Prod/Dist Co: Famous Players Film Company
Director: Edwin S. Porter
Screenwriter: B.P. Schulberg, based on the 1909 novel by Grace Miller White
Cinematographer: H. Lyman Broening
Filming Location: Santa Monica and Del Mar, CA
Note:  An enormous success at the box office,  Tess of the Storm Country  would be re-made three times; Pickford's own 1922 update, a 1932 Fox talkie with Janet Gaynor, and again at Fox in 1960 with Diane Baker in the title role.
Original review from  Variety  (March 27, 1914):
In 'Hearts Adrift'and 'A Good Little Devil,'Mary Pickford had no opportunity to demonstrate her true value as a movie actress. In 'Tess of the Storm Country' … Little Mary comes into her own and her work in this five-part movie production so far o'ershadows her work in the other films there's no comparison. As the little, expressive-eyed tatterdemalion of the Lake Cayuga shores, Miss Pickford sticks another feather in her movie crown which will help the Famous Players reap a benefit in more ways than one.
Clips from Tess of the Storm Country

Music by Andy Gladbach