Released November 10, 1913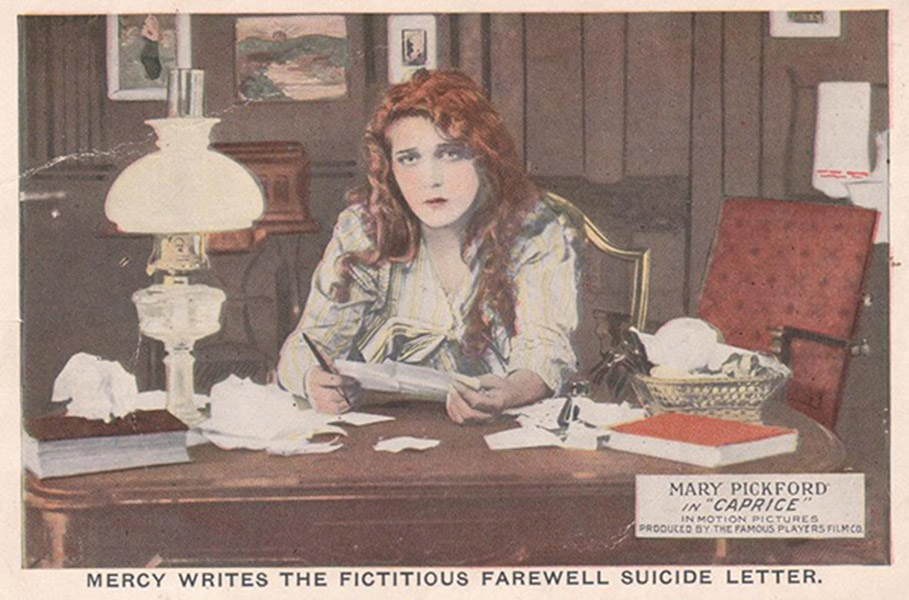 Role: Mercy Baxter
Co-stars: Owen Moore, Ernest Truex, Ogden Crane, James Gordon, Boots Wall
Prod/Dist Co: Famous Players Film Company
Director: J. Searle Dawley
Screenwriter: Based on the 1884 play by Howard P. Taylor
Cinematographer: H. Lyman Broening
Note:  Originally a stage hit starring Minnie Maddern Fiske, Caprice  was so popular that Paramount re-released it to theaters in 1918.
Original review from the  Los Angeles Times  (Nov. 15, 1913):
Little Mary of Biograph fame … will appear in 'Caprice,' Mrs. Fiske's former success. No better play could have been selected for her inimitable daintiness. It is a delightful comedy-drama of love and society, with an echo of the hills mingled with the voice of the city. Mary Pickford in 'The Bishop's Carriage'broke all records at Tally's Broadway. 'Caprice'should prove even more of a drawing card.