Released October 26, 1914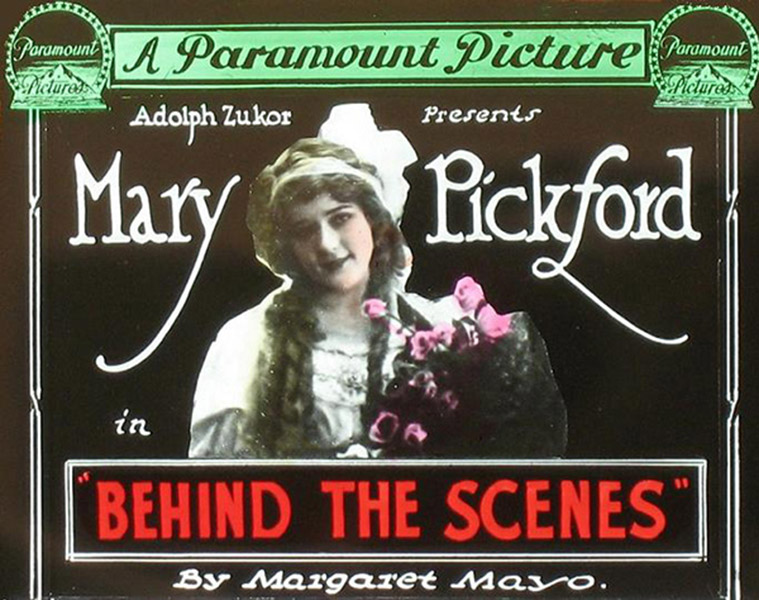 Role: Dolly Lane
Co-stars: James Kirkwood, Lowell Sherman, Ida Waterman, Russell Bassett
Prod/Dist Co: Famous Players Film Company/Paramount Pictures
Director: James Kirkwood
Screenwriter: Based on the 1911 play by Margaret Mayo
Cinematographer: Emmett A. Williams
Note:  Behind the Scenes  is notable in being one of the few films in which Mary portrays an actress.
Original review from  Variety  (Oct. 31, 1914):
In this feature Miss Pickford is seen from every angle in all of her camera moods, and to those who are Pickford fans it will be a feast. … The cuteness of Mary Pickford is proverbial. She alone can carry this picture, and that she will to big returns goes without saying, for besides Pickford, it has 'the stage'from the inside.