Released January 07, 1917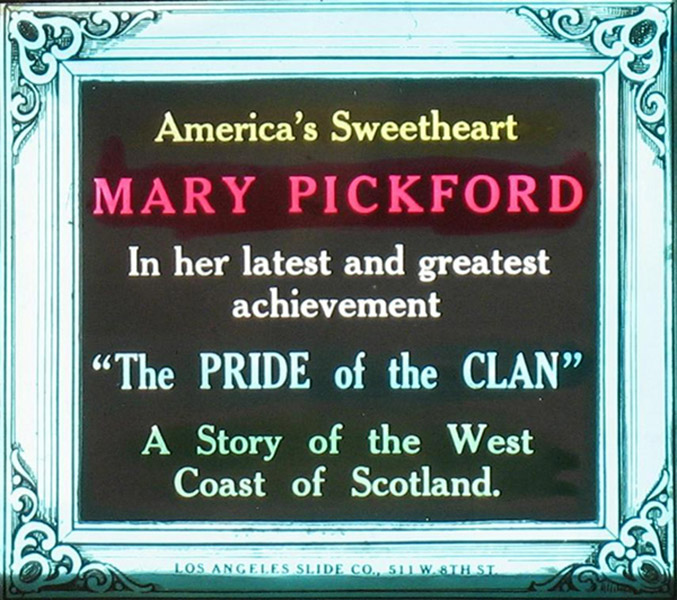 Role: Marget MacTavish
Co-stars: Matt Moore, Warren Cook, Kathryn Browne Decker, Ed Roseman, Joel Day
Prod/Dist Co: Mary Pickford Film Corporation/Artcraft Pictures Corporation
Director: Maurice Tourneur
Screenwriter: Scenario by Elaine S. Carrington and Charles E. Whittaker
Cinematographers: John van den Broek, Lucien Andriot
Filming Location: Marblehead, MA
Note: Co-star Matt Moore was Owen Moore's brother, and a successful actor in his own right. The Pride of the Clan was the first film shot in the Marblehead area.
Original review from  Forest Leaves  (Jan. 12, 1917):
The wonderful heart appeal as well as the dramatic finesse in 'The Pride of the Clan'makes it an offering that will prove of universal appeal. … Mary Pickford's appearance is always one of charm. No matter whether she is in rags, there is always the same charm, the same winsomeness and the same sweetness that makes her so appealing to everyone.