Released October 31, 1927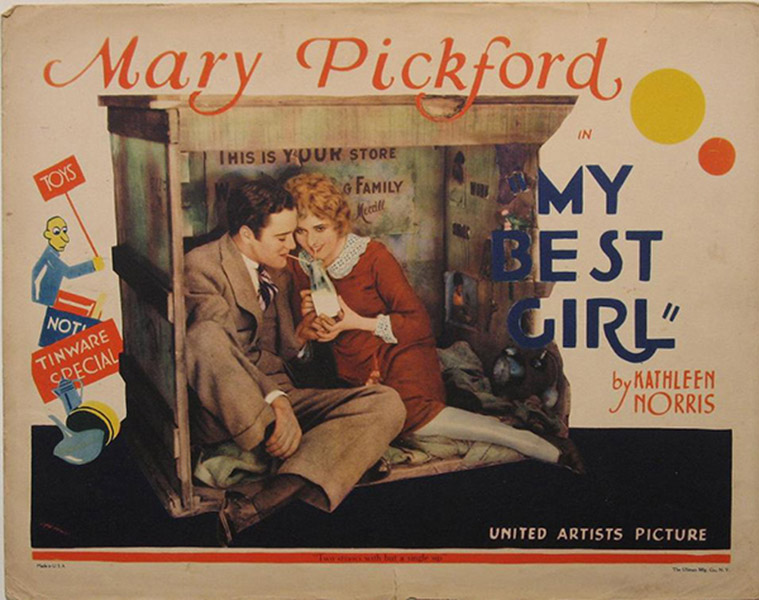 Role: Maggie Johnson
Co-stars: Charles 'Buddy' Rogers, Sunshine Hart, Lucien Littlefield, Carmelita Geraghty, Hobart Bosworth, Evelyn Hall
Prod/Dist Co: The Pickford Corporation/United Artists
Director: Sam Taylor
Screenwriter: Allen McNeil and Tim Whelan, adapted by Hope Loring from the 1927 novel by Kathleen Norris
Cinematographer: Charles Rosher
Filming location: Pickford-Fairbanks Studios in Hollywood, CA
Produced by Mary Pickford
Note: Carole Lombard has an uncredited role in the film as a flirtatious shopgirl.
Original review from  Photoplay  (Dec. 1927):
With a story by Kathleen Norris, an adaptation by Hope Loring, an 'America's Sweetheart' to play in it, the picture could not fail to be interesting. … You will carry away memories of the beautiful love episode between Mary Pickford and Charles 'Buddy' Rogers. … The love scenes between these two are marvelous – beautiful, clean, and gripping. The best picture Mary has made in several years.