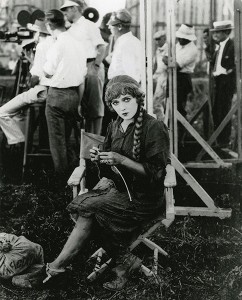 Mary Pickford (1892-1979) was a multifaceted pioneer of early cinema. She was a talented performer, a creative producer and a savvy businesswoman who helped shape the film industry as we know it today.
Mary Pickford rose steadily to fame at a time when there was no path to follow. Actresses who came after her, such as Joan Crawford and Jean Harlow, cut pictures from fan magazines, pinned them to their walls and dreamed of stardom. Mary was known as "the girl with the curls" and "the Biograph girl" before audiences learned her name; fan magazines were created because of stars like Mary Pickford. In fact, the very first issue of Photoplay in 1912 featured Mary dressed in character for Little Red Riding Hood. Her first film director was D.W. Griffith and she went on to work with most of the greats of her era such as Cecil B. De Mille, Allan Dwan, James Kirkwood, Marshall Neilan, Sidney Franklin, Maurice Tourneur and Ernst Lubitsch. Her career was buoyed by fellow professionals who were also friends, including the cinematographer Charles Rosher and the screenwriter Frances Marion, at a time when the art form was in a near constant state of change.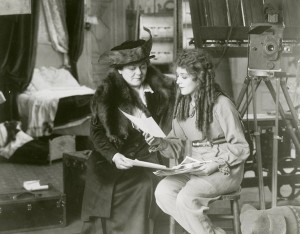 Between 1912 and 1919, Mary Pickford jumped between a variety of studios, increasing her paychecks astronomically each time until she risked it all by joining with Douglas Fairbanks, D.W. Griffith and Charlie Chaplin to form United Artists. The reaction from studio bosses is summed up by the oft repeated line, "The inmates have taken over the asylum" and it was not a smooth road, but they found the success that was most important to them because they totally controlled their own product. Mary would risk her career again the following year when she made the decision that instead of being "America's sweetheart, I want to be one man's sweetheart." At a time when stars were told they could not be divorced and still be big box office, Mary divorced Owen Moore and married Doug Fairbanks in 1920. But instead of being a pariah, her popularity, and that of her new husband, soared as their union was greeted as a storybook marriage and they were hailed as Hollywood royalty. They would reign from their Beverly Hills home, dubbed Pickfair, until she filed for divorce in 1933.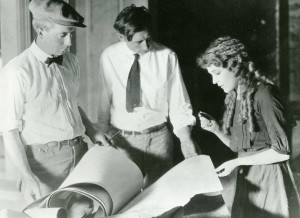 By then, Mary was working behind the scenes as a producer and a board member of United Artists. She was a founder of the Society of Independent Motion Picture Producers in 1941 and she was the last of the original United Artists founders to sell her interest in the mid-1950s. Her final film as an actress, Secrets, was released in 1933, the same week that newly elected President Roosevelt declared a bank holiday, closing down all financial institutions at the height of the Depression. She had already established herself as one of the most successful actresses of all time, won an Academy Award for her first "talkie," Coquette, and went on to receive an honorary Oscar for her contribution to motion pictures in 1976. Mary Pickford was also an early leader in the film preservation movement and an ardent supporter of creating a museum devoted to the art of moviemaking.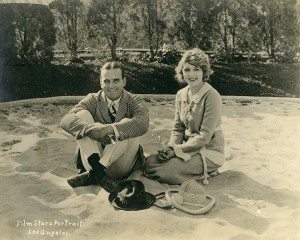 Philanthropy was also a hallmark of Mary Pickford's long life. As the renowned film historian Kevin Brownlow says, "Mary herself did an incredible amount for charity, the full extent of which will probably never be known." While much of her giving was done quietly, to friends or friends-of-friends in need, it was when she was selling war bonds in 1918 that she first learned how she could use her influence and popularity to inspire others to give, and she would go on to leverage that power in a variety of endeavors. She was a hands-on contributor to organizations supporting the creative community. She was one of the original founders of the Academy of Motion Picture Arts and Sciences and a founder and first vice-president of the Motion Picture Relief Fund. In 1932, before the creation of the Screen Actors Guild, Mary spearheaded the Payroll Pledge Program which financed the Relief Fund by deducting one half of one percent from the salaries of those making over two hundred dollars a week. A decade later, she was there with shovel in hand to break ground for what would be the Motion Picture & Television Country House and Hospital.
We still have much to learn from both the work and life of Mary Pickford. As D.W. Griffith said about Mary in 1928: "She has tremendous driving power in her … and a most remarkable talent for self-appraisal. She never 'kids' herself. The thing that most attracted me the day I first saw her was the intelligence that shone in her face. I found she was thirsty for work and information. She could not be driven from the studio while work was going on. She was – and is – a sponge for experience."
In the words of journalist Herbert Howe in a 1924 Photoplay, "No role she can play on the screen is as great as the role she plays in the motion picture industry. Mary Pickford the actress is completely overshadowed by Mary Pickford the individual."
Related Content