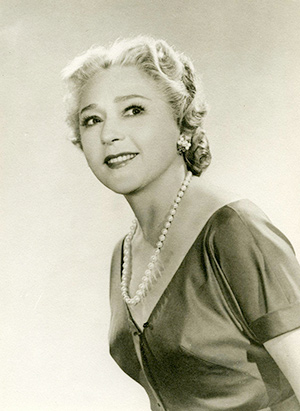 When Mary Pickford revised her will in 1971, she liked the idea proposed by her longtime trusted financial advisor, Ed Stotsenberg, to leave the bulk of her estate to a foundation and she authorized three named directors, including Stotsenberg, to form a non-profit corporation upon her death. When Pickford's estate was probated in 1982, instead of creating a new foundation, the directors activated the long dormant "Mary Pickford Foundation," originally formed by Pickford in the 1950s. In 1982, the Mary Pickford Foundation – with assets of only $312 – received $8 million from the Pickford estate, most of it coming from the sale of Pickfair and the $3 million she reinvested from the sale of United Artists. Since then, the Mary Pickford Foundation has disbursed almost $20 million in charitable giving.
It was Pickford herself who decided to preserve her films by housing them at the Library of Congress, with the hope that they would be of interest and scientific value for future generations. As early as 1934, Pickford donated a collection of her costumes to what is now the Museum of Natural History in Los Angeles and the Foundation has maintained that connection by gifting more of her costumes to that institution. In January of 1979, just before her death, she placed her substantial collection of photographs, documents and other memorabilia at the Academy of Motion Picture Arts and Sciences library to establish The Mary Pickford Collection for use by students and scholars. In 1983, the Mary Pickford Foundation granted money as well as documents, scrapbooks, materials and memorabilia to the Academy's Mary Pickford Collection.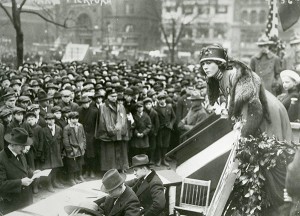 In 1997, the current generation of directors was appointed to the Board by the original directors named by Mary in her will. Since then the Foundation has increased donations for education and maintained endowments at more than twenty universities and colleges. Every year, over forty students receive scholarships in Mary Pickford's name.
The Foundation has also continued Pickford's commitment to her fellow professionals in the industry in a variety of ways. Mary was one of the original founders of the Motion Picture Relief Fund, the organization that led to the creation of the Motion Picture & Television Country House and Hospitals. In 2000, the Foundation gave a $1,200,000 gift to the organization now known as the Motion Picture & Television Fund. Mary was also a founder of the Jewish Home for the Aging and over the years, the Foundation has donated an additional $700,000.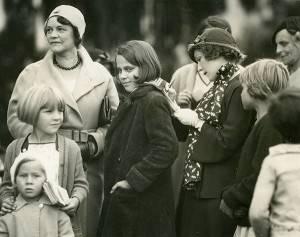 In 2012, the Foundation established an online website to serve as a virtual office and as an immediately accessible research and educational clearinghouse. Original videos and writings, photographs, collections, film clips and historical material illustrating the tremendous impact Mary Pickford and her colleagues had on the film industry are featured. The site also highlights upcoming events as well as Foundation partnerships and projects.
Today, the Foundation actively cooperates with film archives worldwide on joint preservation projects, implements educational outreach programs in universities nationwide, and works to bring restored and rare films to new audiences in theaters throughout the world. The Foundation is also partnering with the Academy of Motion Picture Arts and Sciences to support the Academy's planned museum and has established an annual Mary Pickford Celebration of Silent Film. In addition, the Foundation continues to add material to the Mary Pickford Collection at the Academy's Margaret Herrick Library where they are working to professionally digitize documents, scrapbooks and photographs for future generations to study.
Throughout her life, Mary Pickford was committed to hands-on philanthropy and her Foundation continues to promote that philosophy by using the power of its people and other assets to make social change. For example, the Foundation has initiated and manages a number of charitable projects, such as:
Initiating and managing a program for intellectually disabled adults in partnership with Exceptional Children's Foundation and the Foundation's scholarship program with Pasadena School of Design
Initiating and co-managing a major social and behavioral study in partnership with UCLA and the Motion Picture Television Fund that includes scholarship funding.
Financially supporting and directing numerous student and other young composers and musicians in the creation of new and modern scores for silent film.
Conducting educational panels for several university music and film schools.
Initiating and co-managing partnerships with major archives around the world for the restorations of silent films.
Edward Stotsenberg Interview (Excerpt)
Ed Stotsenberg was Mary Pickford's trusted financial adviser for over thirty years. It was his idea for Mary to form a foundation; she took his advice, and the Mary Pickford Foundation was born.
---
Elaina Archer, Director of Archive and Legacy
Elaina is an award-winning documentary filmmaker with a degree in Film History and Criticism from the University of Texas at Austin. She previously worked with the Pickford Foundation as manager of their library from 1996 to 2001. Her documentaries include Louise Brooks: Looking for Lulu, Clara Bow: Discovering the 'It' Girl, In Mary's Shadow: The Story of Jack Pickford, and Captured on Film: The True Story of Marion Davies. Elaina produced, edited, co-wrote and directed the film Rita in 2002 for Turner Classic Movies & Playboy Entertainment, Inc., and Gangland: Bullets Over Hollywood for Starz Encore Entertainment in 2006. In 2008, she produced, co-wrote and edited a documentary on early film censorship, Why Be Good? Sexuality & Censorship in Early Cinema, for Hugh M. Hefner and Playboy Entertainment, Inc. Clara Bow: Discovering the 'It' Girl won the gold Telly Award in 2000, and Captured on Film: The True Story of Marion Davies won an Aurora Award in 2002.
Cari Beauchamp, The Pickford Foundation Resident Scholar
Cari is the award-winning author of Without Lying Down: Frances Marion and the Powerful Women of Early Hollywood and five other non-fiction books including her latest, My First Time in HOllywood: Stories from the Pioneers, Dreamers and Misfits who made the Movies.  She is the only person to twice be named an Academy of Motion Pictures Arts and Sciences Scholar. She has also written and produced documentaries and appeared in many including Turner Classic Movie's Moguls and Movie Stars and Mark Cousin's The Story of Film. She writes for Vanity Fair and is a judge for the Los Angeles Times Book Awards.
Related Content