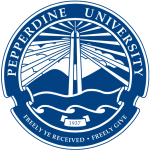 The Mary Pickford Foundation is again partnering with the Music Composition Program at Pepperdine University for the Mary Pickford Foundation Film Scoring Project. For the second time, three Pepperdine composition students have been chosen as "Pickford Composers," and a select group of Pepperdine instrumentalists and vocalists have auditioned and been named to form The Pickford Ensemble. This unique collaboration will produce original music for the silent film A Little Princess (1917) starring Mary Pickford, directed by Marshall Neilan and adapted by Frances Marion from the novel by Frances Hodgson Burnett.
The three Pickford Composers of 2015-2016 are:
Max Ginnell (Sr. Music Major)
Jens Ibsen (Jr. Music Major)
Jared Taylor (Sr. Music Major)
Under the mentorship of Professor of Music N. Lincoln Hanks, along with the renowned guest professional composer Missy Mazzoli, the student composers will each be given a portion of the film to score during the fall semester at Pepperdine. In the spring semester, The Pickford Ensemble will form under the direction of Dr. Hanks and begin rehearsing the music with the film.
2015-2016 Pickford instrumentalists are:
Stephanie Yoon, flute
David Oh, cello
Max Ginnell, percussion and keyboard
Marco Leong, percussion
Sergio Gallardo, guitar
Brigg Urias, guitar
Dyer Bowers, violin
Meriel Peterson, violin
Pierrer Viallant, violincello
Kai de Becker, contrabass
For the first time, vocalists will be included in the project and they are:
Alexis Raymond, soprano
Rebecca Calix, mezzo-soprano
John Gibson, tenor
Andrew Leidenthal, baritone
On Saturday, April 9 of 2016, the project culminated with the premiere of the student composers' scores during the screening of A Little Princess at Pepperdine's Amphitheater.
http://seaver.pepperdine.edu/academics/faculty/default.htm?faculty=lincoln_hanks