The Mary Pickford Foundation is pleased to announce the West Coast debut of Their First Misunderstanding, the 1911 Mary Pickford short film discovered in a New Hampshire barn and restored by the Library of Congress in 2013, at the 50th Annual Cinecon Classic Film Festival.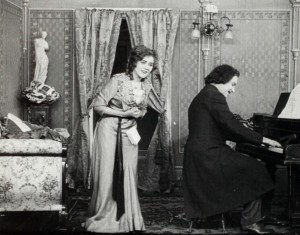 Their First Misunderstanding marks the first time Pickford was credited by name onscreen. The short co-stars Pickford's first husband Owen Moore and features a cameo by movie industry pioneer Thomas Ince.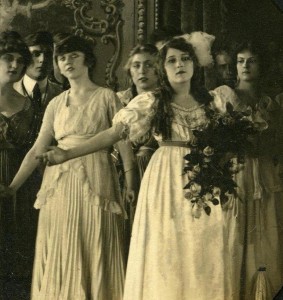 Also screening at Cinecon 50 is the 1914 Mary Pickford feature Behind the Scenes, a comedy-drama based on a story by Margaret Mayo. Behind the Scenes was considered "all that anyone could ask for in a Pickford picture" by Variety at the time of its release, though it has not been screened publicly in years. In it, Pickford plays Dolly Lane, a stage actress torn between career and a marriage to Steve Hunter, portrayed by the film's director James Kirkwood.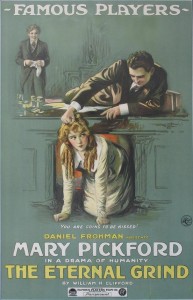 Cinecon 50 will host another Pickford rarity: 41 minutes of The Eternal Grind (1916), a feature long believed to be completely lost but that the Foundation recently acquired through the courtesy of the Cinematheque Francaise. The Eternal Grind was a departure for Pickford, a drama exposing the harsh conditions of factory workers in New York's Lower East Side directed by John B. O'Brien.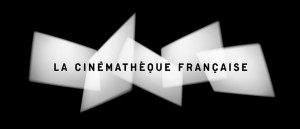 Their First Misunderstanding and Behind the Scenes will screen Friday, August 29th at 7:30 pm. The Eternal Grind will screen Monday, September 1st at 1 pm. All screenings will be held at Grauman's Egyptian Theatre at 7612 Hollywood Blvd. in Hollywood. For more details and to purchase passes, visit the Cinecon website.