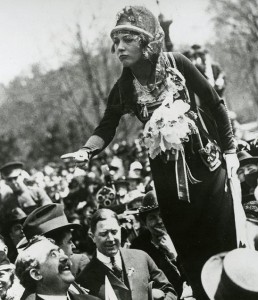 Mary Pickford never forgot the poverty of her childhood and how being poor had affected not only her family, but so many other actors. As early as 1916 she was a generous supporter of the Actor's Fund, but it was when she was traveling the country selling millions of dollars in war bonds in 1918 that she saw for herself how her popularity inspired others to give. In 1921 she turned her power and philanthropic intentions to those she called "our own" and became one of the founders and the first Vice President of the Motion Picture Relief Fund (MPRF). She, along with friends such as Joe Schenck, Jesse Lasky and Harold Lloyd, rotated leadership roles and in the late twenties, Mary was elected President of MPRF.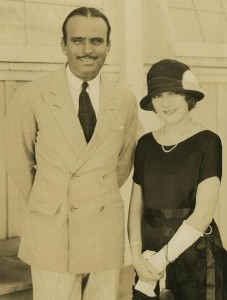 From the beginning, Mary was a hands-on fundraiser. She spearheaded the efforts to get the Western Association of Motion Picture Advertisers (WAMPAS) to support MPRF. Throughout the twenties, WAMPAS picked thirteen ingénues to promote as being on the edge of stardom and over the years their choices included Clara Bow, Ginger Rogers, Jean Arthur and Mary Astor. Pickford convinced the association to have their annual WAMPAS Frolic, held at the Shrine Auditorium or the ballroom of the Ambassador Hotel, to be a fundraiser for the MPRF. In addition, Mary invited the honorees (and the press) to Pickfair to promote the event. She wrangled Will Hays as a special guest and he too sang the praises of the organization. When Will Hays spoke, the studios listened and bought blocks of tickets to the event. And according to the Los Angeles Times, the new Academy of Motion Picture Arts and Sciences, with Mary's husband Douglas Fairbanks as president, urged "all of its members to cooperate in every way" with the Motion Picture Relief Fund.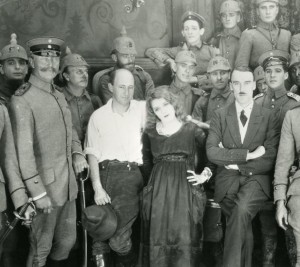 Over those first years, fundraisers such as benefit galas, polo matches and film premieres were held. Other examples of Pickford's efforts include her soliciting donations of clothes, gowns and assorted other personal items from friends and then being there in person to open a thrift shop on Cahuenga Blvd. in Hollywood, with all the profits going to MPRF. She also encouraged her industry colleagues to support the organization through a then novel method; a "legacy plan," leaving a percentage of their estate to the MPRF in their wills. Personalities such as Mack Sennett, John Barrymore, Samuel Goldwyn and Cecil B. DeMille all endorsed the idea and when Doug Fairbanks died in 1939, he indeed left the MPRF $10,000.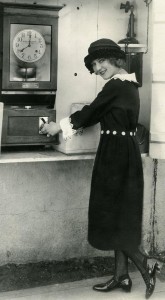 One of Mary's frustrations was that supporters had to be solicited individually. It was estimated that over 20,000 people were working in the film business, yet the number of enrolled supporters of MPRFwas only 400. Mary looked for a way to reach out en masse to the industry and in 1932, before the creation of the Screen Actors Guild, she organized the Payroll Pledge Program which financed MPRF by deducting one half of one percent from the salaries of those making over two hundred dollars a week. Workers had to agree annually to have their contribution deducted, but the result was to increase both the amount of money coming into the organization as well as the number of supporters. This would have been an incredible accomplishment at any time, but particularly when the Depression had circled the globe and was hitting Hollywood hard. In January of 1933 alone, MPRF bought groceries for over 2,500 film folks and prevented 75 families from being evicted. Hundreds of others were assisted with their medical and legal bills.
From the beginning, there had been talk of building their own retirement home and hospital. In 1924, while serving as Vice President, Mary was named the chairman of a new building fund to create a "home for worthy indigent and incapacitated members of the motion picture profession." The dream had to be postponed when more immediate needs were so great, but it was always on Pickford's agenda.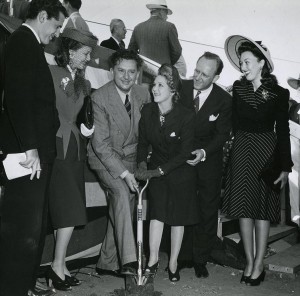 Finally, in September of 1942, Mary was there with shovel in hand, alongside the then-President of MPRF, Jean Hersholt, to break ground for what would be the Motion Picture Country House and Hospital. Reportedly it was Mary who insisted on calling it a "house" instead of a "home" because actors, no matter what their age, always considered themselves "between engagements."
For decades, hundreds of thousands of members of the entertainment community have been able to count on the Motion Picture & Television Fund for social services, financial assistance, healthcare services and retirement living.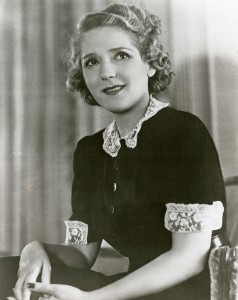 Since Mary's passing, the Mary Pickford Foundation has donated over $2 million to MPTF, creating an endowment that provides financial assistance to those living on the Wasserman Campus who need help with room and board and other expenses. This support is a critical part of the residential subsidies program and is a continuing testament to Mary Pickford's innovative philanthropy.